TenX, Tenero
Double pencil sharpener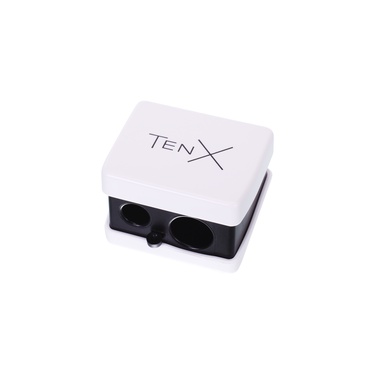 A dual-blade pencil sharpener designed for every pencil size to give them a professional-quality, precise point. It had a blade cleaner inside, which makes the cleaning process easy.
250 ₽
!
Can be paid with the Complimentary account
This custom-designed, dual-blade sharpener is the essential tool for sharpening pencils of every size. Perfect for delivering a more professional and precise application, it also features a blade cleaner and a cover to capture shavings.
For:
Bright, cheeky and stylish girls.
Those, who keep up with fashion.
Those, who look for trendy colors.
Those, who appreciate long wear makeup.
Made of high-quality, strong and long-lasting materials.
Stylish design.
Contains a blade cleaner.
Place a pencil into the sharpener, according to its size, turn a few times against the clock. Open the cover to clean the sharpener of shavings, use the special stick. Wipe the blades with a cotton stick, if needed.
Product feedback Double pencil sharpener
Оставь крутой отзыв! Хорошо, если твой отзыв будет конкретным (про вкус/цвет/текстуру/результат и т.д.) и подробным (не просто «нравится», но и почему).
Добавьте одну или несколько фотографий
Frequently bought with this item
Related items
Your location
Attention! Cart contents can be adjusted.